Imagine you find yourself looking at a Pleasanton rental property that has a lot of investment potential. The location is ideal for the residents that you hope to attract, and the asking price is within your budget. All the usual boxes that make it a good investment are checked.But, it's a fixer-upper in need of some work. Should you move forward and buy this investment property, even though a lot of work might be involved? At Advantage Property Management Services in Pleasanton, we say yes - go ahead and buy that property. We can help you get it ready for the rental market.
Pleasanton Property Managers as Project Managers
Your job as a real estate investor is to identify opportunities and grow your portfolio. Our job as professional property managers is to save you time and maximize the return on your rental investment. APMS can start doing our job on your renovations so we can get the property to market as quickly as possible and for the highest rental value that the market will support. We have experience supervising the work that's required for fixer-uppers. We hire the vendors, we work with you to budget the expenses, and we stick to deadlines. With inflation driving up the prices on materials and supplies, and a labor shortage making it difficult to find the right workers when you need them, a management partner like us that can manage your renovation project is invaluable. This is an opportunity to drive up your property value and your rental values. Instead of making basic cosmetic changes, why not turn this investment into an exceptional rental property that will attract the best residents? We know what adds value and we know what wastes money. Leave the renovation work to us. We've done this before, and we've facilitated outstanding results for investors like you.
Partnerships with Pleasanton Real Estate Agents
We often work with Realtors who have clients looking for an investment property. You may find something that seems right, but you're nervous about the amount of work it might need. You have questions about how much rent you'll actually be able to earn and whether the property will attract good residents. A benefit of working with us? Our team sits on both the property management and construction sides of the table. We're uniquely positioned to partner with your buying agent to identify the items that need work. We can provide the data and the market information that's necessary to set the right rental price before you buy. We then manage any renovation projects that you need to undertake after investing in the property.
Benefits of Working with Advantage Property Management Services
If you've been working with a contractor for months and you're not seeing any progress or there are constant issues with the work they provide, contact us. We can step in and get the project completed in a matter of weeks.
The length of time it takes us to manage your renovation depends on the project and the property. Typically, we can have your property where it needs to be within six to eight weeks.
We know the market well enough to understand which fixtures, upgrades, and updates are important and which are not. We know where to invest in upgrades. There's no need to go overboard; residents in Pleasanton, for example, are not looking for marble floors.
Our project management skills deliver instant equity. We think carefully about which renovations are required and the types of materials that are essential in raising your property value.
We manage your risk. If surprises arise as we check everything from the foundation to the roof, we'll handle it all for you quickly.
Our sister company provides maintenance and construction services. We're the turnkey property management company you need to make your investment as profitable as it can be.The current real estate market is competitive and moving quickly. When it comes to buying fixer uppers, however, the competition is reduced, creating an opportunity for you to buy a house that you otherwise couldn't.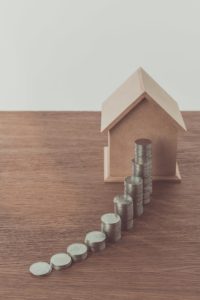 If you're thinking about investing in a fixer-upper because the price is right and you know it would be an outstanding rental property, contact us at Advantage Property Management Services in Pleasanton. We can get started before you even close the deal and can complete the entire project as quickly as possible. Let us tell you what you're likely to earn. Then, we'll line up the work you need and get your Pleasanton investment property ready for the rental market so you can start maximizing your investment.