A lease agreement is meant to protect you, your Pleasanton rental property, and your residents. It has to be detailed, it has to be thorough, and it has to cover all the legal disclosures and requirements that reflect California's strict rental laws. At Advantage Property Management Services (APMS), we've invested a lot of time and resources into creating lease agreements that are legally compliant and legally enforceable. We hold your residents accountable and we provide a document that's more complete and more specific than the lease templates you'll find online or even through professional associations. In addition to the standard lease language, we've developed 30 extra addenda to ensure that nothing is left to chance and no one is confused about their responsibilities or requirements. Let's take a look at some of the custom clauses we include in our lease agreements.
Maintenance Instructions and Requirements
Some lease agreements will dedicate a few paragraphs to maintenance and repairs. Our lease agreements have eight pages of maintenance instructions. This is to protect you and your property from deferred maintenance, expensive repairs, and renter damage. We provide our policies on how maintenance should be reported, what types of things residents are responsible for, and what we expect from them when it's time to send a vendor or contractor out to complete work at the property.
Pleasanton Lease Agreement Addenda
We've included custom addenda over time, reflecting resident responsibilities and new state laws that have been put into place over the last few years. Some of the language in our lease addenda address the following:
Fireplaces - whether they're allowed and what the safety and maintenance requirements are
Mold - we notify the residents of their responsibilities in preventing mold
Bedbugs - identifying bed bugs and minimizing the risk of infestation
Rent control - disclosing whether the property is included in statewide rent control laws or exempt
Pets - including requirements for breed, size and number of pets to best protect your asset
Our addenda also include the required language on lead-based paint, Meghan's Law, and other information that's necessary in order to keep your lease up to date and compliant with all state, federal, and local laws.
Enforcing Pleasanton Lease Agreements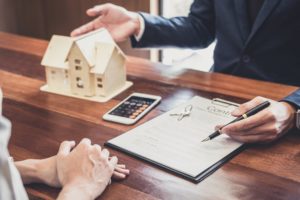 We ask residents for a signature in separate parts of the lease agreement that indicates they've read the addenda and agree to the terms we've set forth. We want to make sure they understand their rights and their responsibilities, so some parts of the lease are highlighted and specifically acknowledged. Our process is simple, and we're always available for questions if residents need some clarification on what we've included. We use DocuSign to get the lease signed quickly, and we provide copies in both the owner and resident portals online. To better protect your investment with a strong lease agreement, contact us at Advantage Property Management Services. We have our own in-house leasing department, which means you get a stronger and more enforceable lease when you partner with our team to rent out your Pleasanton home.