Many services can be done virtually these days, and in many industries, that's a benefit which leads to efficiency and productivity. The COVID pandemic has pushed more people into the virtual space, and while much of what we do as property managers is digital, we still strongly believe that a physical presence is needed to effectively lease, manage, and maintain your investment property.Property management is very much a relationship-based business. More importantly, it's a hyper-local business. Online-only property management companies are a threat to your investments. Their costs may be attractive, but be certain to compare the services and the value you receive in exchange for that lower property management fee. Local market knowledge is essential to property management in Pleasanton, Livermore, Dublin, and throughout the Tri-Valley. It's easy for owners to think they're saving money with an online-only management partner. Instead, you may find you're losing money.
Look for Local Pleasanton Property Management
One of the main problems with an online management company is that you never really know where they are. Your property management partner needs to have a strong local presence. You need experts who can share resources for local vendors and contractors and share listings with real estate agents and relocation companies. Local Pleasanton property managers understand the market. This will help when it comes to pricing your property competitively and profitably. It will help you understand the competing properties on the rental market and the trends for improvements and upgrades.Local rental management companies in Pleasanton also prove beneficial during vacancies. When your investment property is vacant, local managers can routinely check in on it to protect against break-ins, manage the tenant turnover project, or confirm that the contractor completed the work to a professional standard.Online management companies have access to data and information, but they don't know the nuances of each neighborhood in your city. They don't understand the changing resident demographics and demands. And, they don't have boots on the ground to protect your investment property during vacancy or in case of an emergency.Never hire a property manager who doesn't have a presence in the city in which your rental property is located. It's a huge red flag, and you won't have anyone local to turn to if there's a problem.
Measuring Costs against Services
Smart investors are willing to pay for high quality property management because they understand the impact their local management team has on the success of their property. If you're looking for the lowest possible price, you're treating the management of your property as a commodity, not an investment. With an online-only management company that promises huge discounts and low management fees that are structured as a flat rate, you are likely not going to receive the time, services, or resources that you really need. What are they doing for you? How can they deliver what you, your property, and your residents need for so little every month? Companies like ZipRent, Poplar Homes (fka OneRent), Belong Home, and others are online management companies that have put all of their resources into technology and almost nothing into relationships and local market knowledge. This isn't a sustainable business model in an industry that relies on a local presence and the ability to get to a rental property quickly if there's an emergency or a problem. Choosing a property management company in Pleasanton or one of the surrounding areas can be a challenge. Beware of the very small company that's a one-person show. They won't have the capacity to take care of everything you need. It's also a good idea to avoid those large companies with a management portfolio of 12,000 doors. They won't know who you are and they certainly won't know your residents.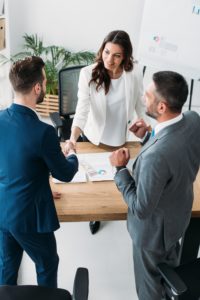 The right property management partner for you is local, experienced, and completely staffed with dedicated team members who are eager to protect your property, serve your residents, and keep you on the best possible investment path. Our team is prepared to talk about your needs and offer you full-service, comprehensive property management support. Please contact us at Advantage Property Management Services.