Long vacancies can be a disaster for real estate investors. If your property isn't rented within weeks or even days of hitting the Pleasanton rental market, you're looking at a loss that equals thousands of dollars. A vacancy that goes on for months will cost you over $10,000. Unoccupied homes aren't earning you rent. They're also costing you money out-of-pocket, when you consider that you have to keep the lights on and the property clean and maintained while you try to find a well-qualified tenant. The ongoing advertising and the time you have to take to show the home and talk to prospective residents - all of it adds up to costs that go well beyond the lost rent. We've leased thousands of rental properties, and we don't waste valuable time. Our experience, resources, and technology allows us to fill vacancies quickly, thanks to a strong marketing plan and our leasing expertise. Here are some of the ways we rent out homes quickly and effectively.
Provide an Attractive Pleasanton Rental Property
When your property is well-maintained, cleaned, and beautifully landscaped, it's not going to be vacant for long. Good residents want to love where they live. If they're not excited about a home, they won't rush to apply for it.Get them excited about your home. It starts with marketing photos, continues through the showing process, and extends to the communication that flows back and forth between you and your prospective resident. The property needs to look great when they see it online. It needs to live up to the expectations people will have when they come to see the home. Create a home that reaches your potential renters on an emotional level. Invest in curb appeal because first impressions count. Make sure the home smells good and is perfectly clean when you schedule showings.
Innovative Marketing Reduces Vacancy
The marketing is going to drive how quickly you're able to rent out your property. Posting a yard sign and hoping someone sees it will not produce the best results. Instead, take professional-level photos for your online listing. Create a 3D tour that will allow residents to imagine themselves living in the property before they even see it. Our marketing plan is strategic and aggressive. It gets results because we invest in:
Careful market analyses that are driven by the up-to-the-minute data we collect
High quality photos and detailed listing descriptions
3D virtual tours
Instant scheduling for showings
Self-showings using digital keys and lockboxes
Immediate responses when residents inquire about a property
Surveys sent to every prospective resident
Personal follow-up phone calls after interest is expressed
Communication with Pleasanton Residents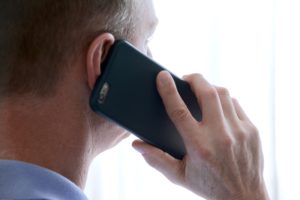 The marketing and the advertising is essential to filling your vacancy quickly, but if you're unwilling to talk to potential renters, it doesn't really matter how great your photos are or how much time you've spent on landscaping your property for showings. You have to pick up the phone when people call. You need to respond immediately to messages. Make showings as easy and stress-free as possible for future residents. If you're not ready to invest the time and the talent that's required to rent your home quickly, that's okay. It's what we do as professional Pleasanton property managers. Leverage our expertise and avoid the common mistakes that are easy to make. Contact us at Advantage Property Management Services in Pleasanton when you don't want a long vacancy to eat into your cash flow and your long term return on investment (ROI). We'll get your property rented right away.