If the market value of rents in Pleasanton increases, you can raise your rent when you renew the lease term. As a best practice, you should always increase rent if the market will allow you to, even if it's a very small increase. Your operating expenses increase every year, and it reduces pushback if the Resident expects an increase. Be careful with large rent increases though. You don't want to lose a good resident because that means turnover costs, vacancy loss, and a whole new cycle of marketing your property, showing it, screening applicants, and negotiating a new lease agreement. Retaining a good tenant is always a smart business decision.How do you balance a rental increase with a focus on retention in your Pleasanton investment property? You need to know your market and you need to know your residents. You also need strong market data that only a Pleasanton property management professional can provide.
Rent Control and Lease Agreements
Before even thinking about raising your rent, you need to determine whether rent control laws apply to your property. If you are renting out a single-family home or a new unit in a building that's less than 15 years old, you're likely exempt, but only if the lease agreement contains the required disclosure in The Tenant Protection Act of 2019.Your local city may also have requirements. For example, in Oakland, Union City, San Leandro, and unincorporated Alameda County, all rent increases must include a city-provided rent control disclosure. Otherwise, that rental increase cannot go into effect. Other cities are also implementing similar requirements. Always check your local laws before raising the rent and make sure you're compliant. These laws are constantly in flux, so if you have any doubts, contact a Pleasanton property manager or a landlord attorney. Mistakes are expensive.
Know the Local Rental Market
Raising the rent to the point that you exceed market value will not only chase out your current tenants, it will also leave your property vacant for longer. It's important to understand where your unique property fits into the market and what type of resident will be interested in your home. Many owners use online rental sites like Zillow to price their property and adjust the rent at renewal time. Zillow does not know your neighborhood, though. They don't know what types of improvements you may have made to the home, nor do they factor in all the variables that go into rental pricing. Zestimate's cannot be relied upon.Talk to a professional property manager who has access to data that's more reliable and more local.
Rental Value and Retention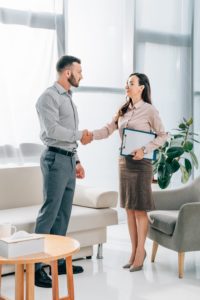 Here's what we recommend. If you want to keep your current residents and ensure they'll renew the lease agreement, keep your rental increase to between 1 and 3 percent at renewal time. The increase likely won't give them a reason to go looking elsewhere. Today's residents are smart. They're informed. They'll know they're getting a good deal, especially if you're providing a fantastic rental experience. When you have a good resident who takes care of the property and pays rent on time, you don't want to squeeze them financially. Keeping a great tenant in place is worth giving up a little bit of your profit margin at renewal time. As you prepare to raise your rent, think about your residents and the importance of retaining them. Make sure you're following all local and state rent control laws and reach out to a Pleasanton property manager for some advice and market data that will help you. We'd be happy to be your local resource on this or any matters pertaining to the leasing, management, and maintenance of your rental properties. Please contact us at Advantage Property Management Services.