Protecting your rental property from Resident damage begins before you even list it on the rental market. We often say "You get the Resident your property deserves."Here's what we mean by this. If you offer a high-quality product, you will attract a high-quality tenant; if you offer a mediocre product, you'll attract a mediocre Resident. Prior to marketing and showing your rental property you must make sure a prospect will see a quality, move-in ready property. Do not compromise on this, ever.
Pay Attention to Pleasanton Rental Property Condition
To attract those quality Residents who treat properties like their own, you need to give them a property that's worth caring about. Offer a great home and you'll attract great Residents, thereby reducing the chance that you find damage when they're moving out. Residents who care about upgraded fixtures, quartz counters, wood floors, and stainless appliances are unlikely to damage those things. Think about that while you're preparing your rental for the market. If you cut corners and refuse to invest in an updated, well-maintained property, you're going to attract Residents who care even less about the home than you do. That leads to damage - whether intentional or unintentional. As you replace items, make sure they're durable and easy to maintain. Seal granite counters so there's less concern over stains. Re-caulk tubs and tiles so there's less of a water damage issue and a more appealing bathroom to potential tenants.
Screening to Prevent Property Damage
Your application screening process must comply with all state and federal fair housing laws. You need a documented set of rental criteria and a consistent process for evaluating ID, credit, income, rental history, and criminal history. To reduce the probability of property damage, make sure you're placing a qualified Resident who will take care of the property. You're looking for someone who is willing to hire house cleaners, professionally steam clean the carpets every year, and keep the property clean, maintained, and attractive. The picky Residents, while frustrating at times, are the best at maintaining the property.Well-maintained homes are less likely to suffer from property damage, so you don't want a resident who waits for months before reporting that something in the home is broken.Talk to former Landlords and dig into an applicant's rental history. You want to know if property damage was left behind at previous homes and whether those residents received a refund of their security deposits.If you have properly screened your Resident, established and maintained a good relationship with the Resident, and set expectations for how you expect your property to be treated, property damage at the end of the lease term should not be a concern at all.
Security Deposits and Property Damage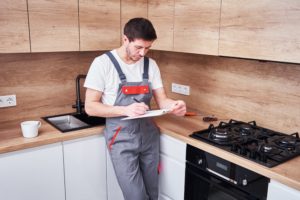 After your Residents move out, you'll need to conduct a thorough inspection to prepare the property for the next resident and also to assess whether there is any damage. Offense is always better than defense, so if you were proactive about providing a great property, finding a great Resident, and maintaining a professional and positive relationship, you shouldn't find much damage. If you do, make sure it's well-documented, hire the appropriate vendors to repair it, and charge that cost back to your Resident by withholding funds from the security deposit. As Pleasanton property managers, we believe rental property damage should be rare. Let's talk about how to ensure your investment is protected. Contact our team at Advantage Property Management Services.