Tenant screening is usually a lengthy process. As property owners, there are several crucial factors like credit score, criminal records, and previous tenancy records that you check, before allowing tenants to occupy your rental home. However, despite your thoroughness, sometimes tenants may take advantage of your trust and end up costing you a lot of money in legal fees and expenses. Most of the time, these excuses are to avoid paying rent on time or to rent a property under false pretenses. Hence, it is necessary for Pleasanton landlords to know the angles that tenants usually play on new or naive landlords, so you can distinguish between a fake reason and a real one.
They Provide Fake Pay Stubs
Ideally, tenants are required to provide pay stubs to the landlord to prove that they fulfill the criteria of minimum required income. However, deceitful tenants may provide fake pay stubs to fulfill this requirement. The issue of fake pay stubs has increased in recent times. Fraudulent tenants create fake pay stubs to get loans sanctioned, secure jobs, or get a place to rent. Fortunately, fake pay stubs can be identified. Check the references mentioned in the employment slips and ask the tenants if you can contact these people. If the tenant says 'no' outright or is not able to give a satisfactory answer as to why you cannot contact their office, it is a major red flag.
They May Have a Fraudulent Identity
Nearly one third of the American population has been a victim of identity theft, which is a serious problem in the country. When the applicant uses someone else's identifying information, or personal details without their authorization, it is a case of fraudulent identity and can be a possible scheme to dupe the property owner. Landlords need to check the potential renter's identification such as passport, drivers license, credit card number, or social security number to protect their home and the neighborhood.
They May Attempt to Hide a Bad Eviction History
Past evictions are one of the biggest red flags for tenants and speak to the potential renter's misbehavior, failure to pay the rent, misuse of property, or breaking the terms of the lease. If the applicant has been evicted in the past, they might hide it from you so that the application moves forward smoothly. However, history repeats itself and, if they have behaved irresponsibly in the past, they are likely to do so again in your Pleasanton home.
They Challenge Your Tenant Screening Process
If the applicants are rude or demanding right from the beginning in your tenant screening process, it may indicate that they have something to hide. They may complain about the tenant application fees, or seem hurt that you want to check their background, or leave blank spaces on the application form. In addition, they may be very impatient and constantly ask you for updates about whether their application has been accepted. Acting hurt and offended might make a naïve landlord feel guilty, and you might end up skipping the screening process to avoid hurting their feelings. Do not do so! Genuine renters know that the screening is an important part of the process and they are happy to provide any information the landlord might request. They are polite and courteous and do not mind waiting for your response because they are confident that their application will look good. Some other angles that tenants play on unsuspecting landlords include showing desperation to move in, trying to pass off as one of multiple adults, saying that they do not have any landlord references because they are 'currently living with their family', or even providing their own credit report. As a Pleasanton landlord, you need to spot these red flags and eliminate bad tenants right away. A strict screening process conducted by professionals with years of experience can be very helpful here. A trusted Pleasanton property management company like Advantage Property Management Services has several experienced members on its staff and can point out the warning signs while screening the applications.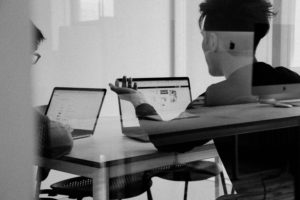 We manage both single-family and multi-family rental investments in San Francisco's East Bay, serving cities in Alameda and Contra Costa counties, including but not limited to Plesanton, Livermore, Danville, Dublin, and San Ramon. Contact us at Advantage Property Management Services for more information.