As a Pleasanton landlord, you must make some mandatory disclosures to your tenants regarding the state of the property. California has a long list of disclosure requirements, ranging from something as simple as sharing the landlord's contact information to something more significant as informing the tenant of any recent deaths on the property. Working with a Pleasanton property management company like Advantage Property Management Services can help you know all the legal disclosures mandated for landlords and protect you from lawsuits for deceit or fraud.Advantage Property Management Services manages both single-family and multi-family rental investments in San Francisco's East Bay, serving cities in Alameda and Contra Costa counties, including but not limited to Pleasanton, Livermore, Danville, Dublin, and San Ramon. Here are some disclosures we include in our lease agreements for Pleasanton landlords.
Lead-Based Paint Disclosure
Lead is a hazardous and toxic substance. It can accumulate in the human body and damage the brain, kidneys, and nervous system. According to the 1992 Law passed by Congress, every landlord leasing a single- or multi-family property built before 1978 must disclose information about lead-based paint hazards. This disclosure should be made before the tenant signs the lease along with the EPA-issued pamphlet 'Protect Your Family From Lead In Your Home.' Alternatively, you are exempt from this disclosure rule if you get your rental certified to be lead-free from an authorized inspector.
Pest Control Treatments Disclosure
Pesticides can have short-term as well as long-term impacts on the human body. Therefore, if your Pleasanton home is being serviced by a pest control company for any pest, insect, or rodent control, the servicing company is supposed to inform you and the tenants about the pesticides they will be using. This includes the kinds of pests and insects to be controlled, the exact pesticides, the active chemicals used, the frequency of the treatment, and a warning that the pesticides are toxic.
Presence of Toxic Mold
Toxic mold can cause allergies, rashes, asthma attacks, multi-system inflammatory impacts, or respiratory diseases. According to disclosure laws in California, the landlord has to provide a written disclosure to tenants if the mold exceeds permissible exposure limits or poses a health hazard before the tenant signs the agreement.
Methamphetamine Contamination in Your Pleasanton Rental Home
If your rental property has been involved in the production of methamphetamine, it is likely to be contaminated by hazardous chemicals. In this case, you need to obtain an 'all clear' indication from the local health department before you start leasing it out to tenants again.In addition, you need to inform the tenants about this in writing, and they must acknowledge the receipt of this information in a signed statement.
Registered Sexual Offender Database Disclosure
All lease agreements must inform tenants about California's registered sex offender database, which provides the name and information of any registered sex offender living in the immediate neighborhoods. Landlords are not supposed to provide information about the offenders themselves; they are simply supposed to let the tenant know that all relevant information on sex offenders is available in the registry and can be accessed through the Megan's Law Website.
Smoking Policy for Your Pleasanton Rental Property
The lease agreement must contain a clause that defines the areas of the property in which smoking is prohibited. If there is a change in the no-smoking policy, you must give month-to-month tenants a 30-days' notice.Other Disclosures Other important disclosures to share with your potential renters before they sign the lease are:



If the house is located within 1 mile of a closed military base in which ammunition or explosives are stored
If the property was constructed before 1981 and might contain asbestos
If there have been any deaths in the house in the past three years
If the house is located in a potential flood zone
If the utilities or meters will be shared with the other units
If they might be exposed to any harmful substances as required by the California Proposition 65 Warning Notice
These disclosures are important as they impact the safety of the occupants. A property might look habitable and aesthetically pleasing, but if it has lead-based paint or toxic mold, it might be harmful to the tenants' health. Such conditions have an even more adverse impact on the lives of children and pregnant women.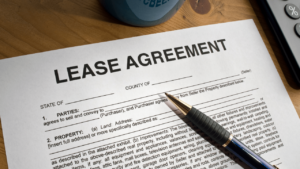 Hence, it is necessary to ensure that you or your property management company include all the required addenda in your Pleasanton lease agreement. Advantage Property Management Services has a detailed list of nearly 25-30 addenda included as required in your lease, to make sure that all legal disclosure obligations are fulfilled, and you are not accused of concealing information later.In case of any questions or concerns regarding landlord disclosures for your California rental, contact us at Advantage Property Management Services.